Origin wakeboard speaker is built with aluminum pods shining polished or glossy black, installed with high quality OEM marine grade speaker, and the sounds will not lose to those known brands in speaker industry.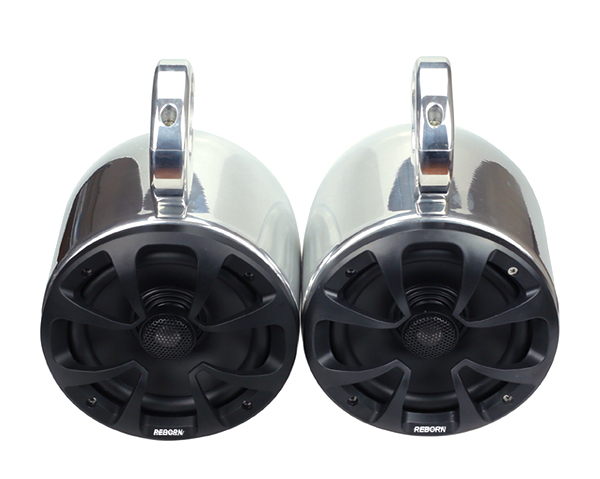 Specifications Speakers:
Internal wiring through pod and clamp into your tower.
Overall dimension 6.5inch.
Mounting dia 155mm
Nominal Impedance: 4ohm +/-15%
Resistance: 3.6ohm
Resonant Frequency:
68Hz+/-20% 1v
RMS: Continuous Nominal Power Handling:
60W (EIA RS-426B 8hours)
Max Power Handling:
180W (IEC268-5, 10minutes)
Magnet size & weight:
dia90x45x17mm 397.26g (14Oz)
Frequency Response: F0-20Khz+/20% -10dB from SPL
The wakeboard tower speakers are weather and water proof resistant.
Prewired ready for immediate install.